To create an account by entering the parent name, parent email, child name, and child DOB, you must have one or more children enrolled in a school in the district either currently or in the past.
The steps are as follows:
1. Select Parent Signup

2. Choose the 2nd option.

3. Next, enter the Parent and Enrolled child information. All fields are required and must match the school's records exactly.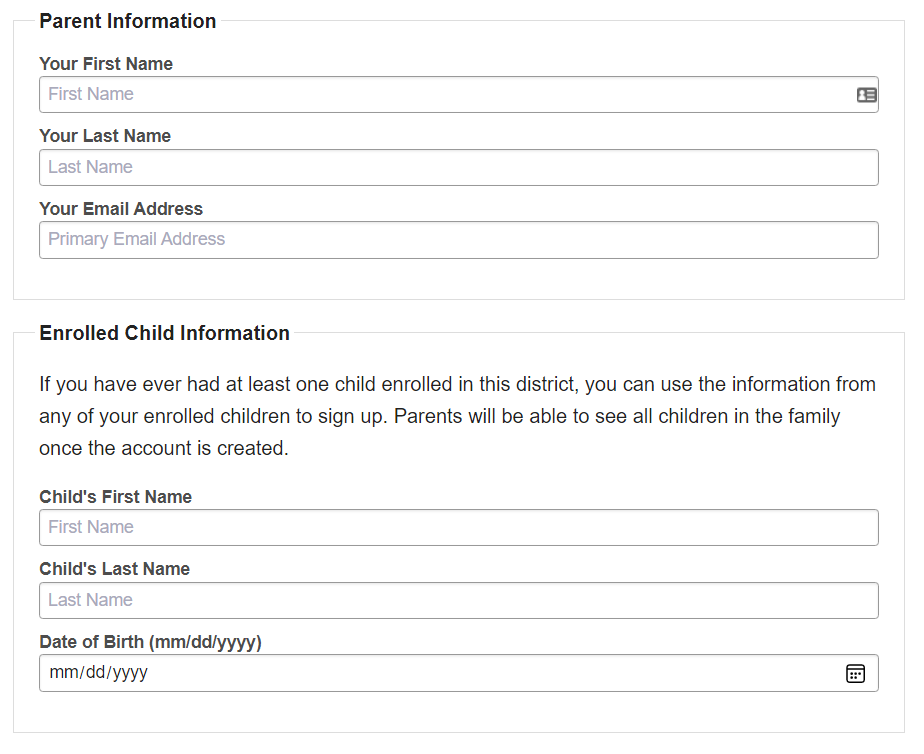 If your request is accepted, you will be sent an email containing your activation code, with a link to create your account. Refer to the following instructions to create your account after you have retrieved the activation code from your email: